The 2019 HLAA National Convention was held on June 20-23 in Rochester, New York. HLAA-MI folks who attended the 2019 convention represented the following chapters: Grand Rapids, Kalamazoo, Royal Oak and Western Wayne County. See below for a few pictures from the fun convention photo booth!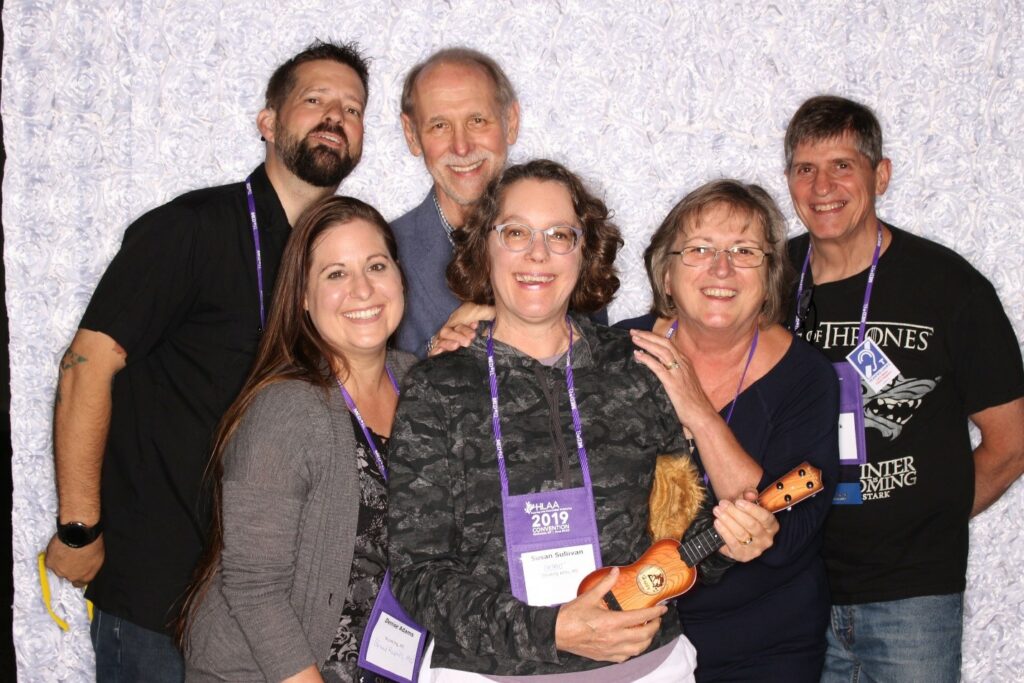 The Greater Grand Rapids chapter (formerly known as the O.A.K chapter) was honored at the 2019 HLAA convention as recipients of the Up and Coming Chapter award. Congratulations to Gerid and Denise Adams and the outstanding Greater Grand Rapids Chapter Leadership Team. Well done!
The next HLAA National Convention will be held in New Orleans, LA. The convention dates are June 18-21, 2020. HLAA-MI offers a scholarship to the annual HLAA convention. Please visit the convention scholarship page at the HLAA-MI website: www.hearingloss-mi.org to learn more about the convention scholarship. You can print a scholarship application form directly from the website.
Visit the HLAA-MI website regularly for updated chapter meeting information and chapter news.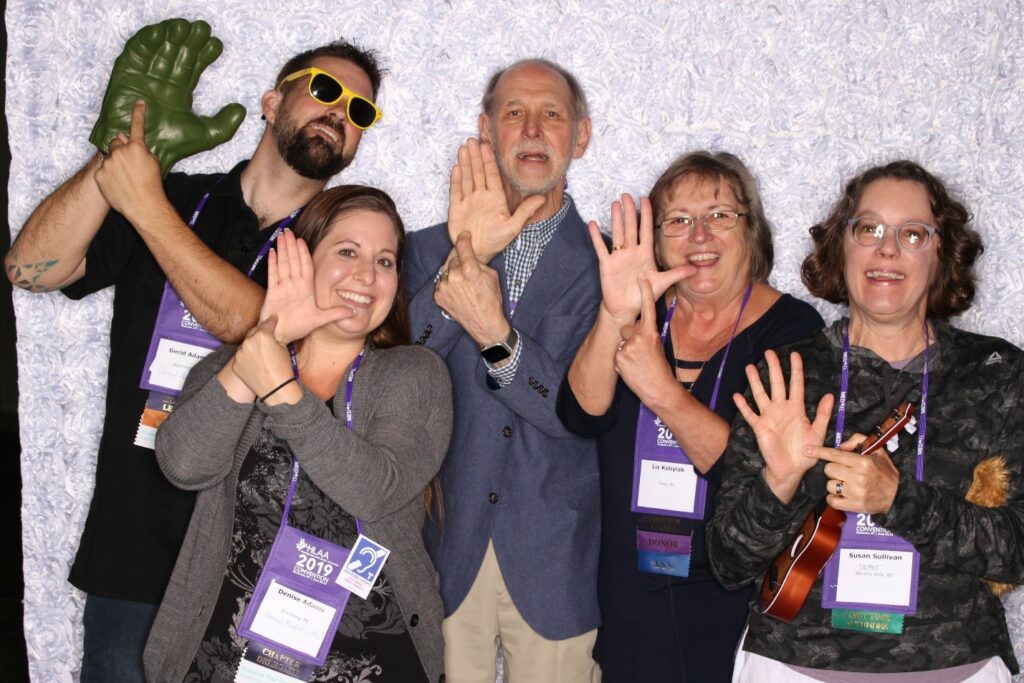 Don't miss next years Convention! You can find out more by Clicking HERE.